If you have vintage mini bikes, this event is a must – fun and family friendly!  Join us in Windber, PA for a mini bike reunion.  Print out the form below and browse around our site for more details about the largest mini bike gathering in the world!
Click here for the Windber 2014 Discussion @ OldMiniBikes.com
Windber 2014 Mini Bike Reunion Registration Form.
Page 1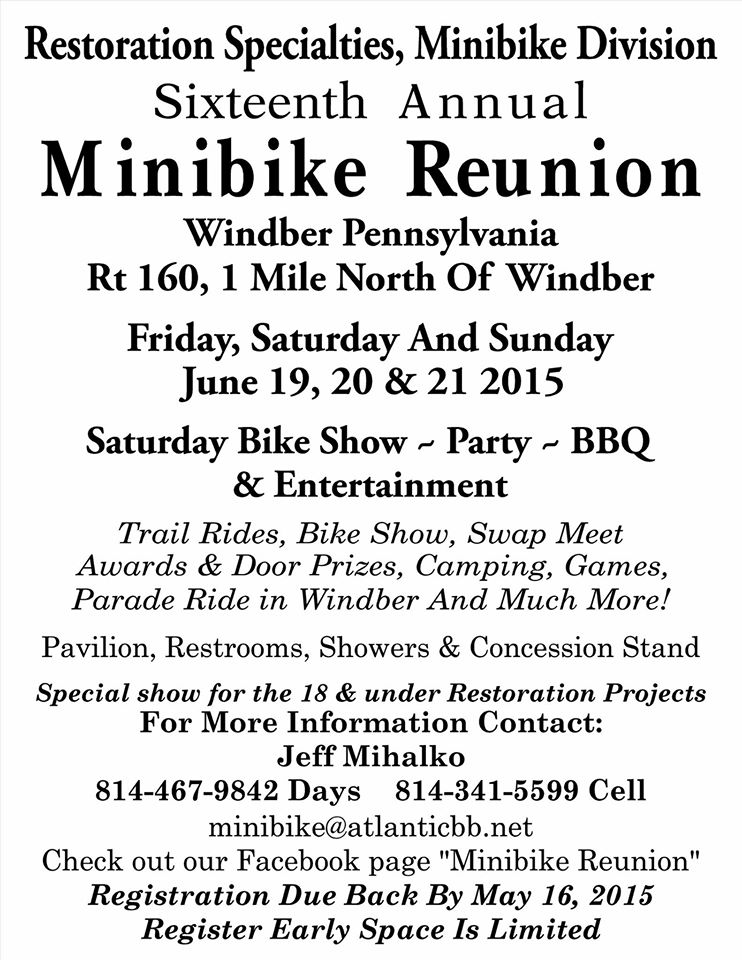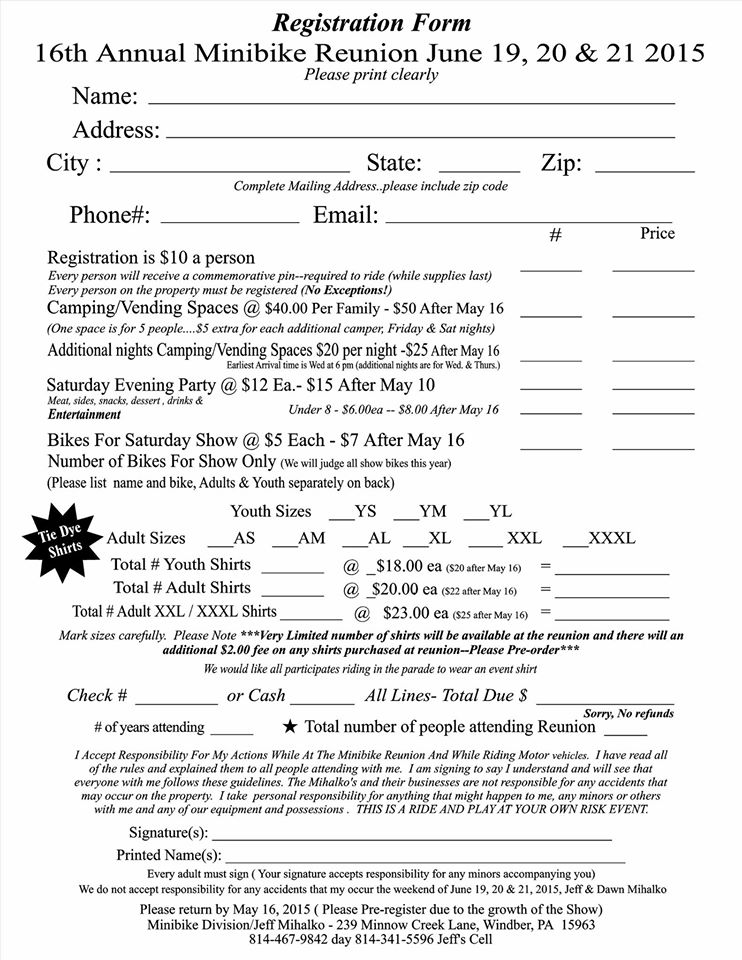 Click the image for a printable version
Please fill these out accurately and send them in as early as possible.